NSW Energy Savings Scheme
Upgrading your old electric or gas water heater to a
renewable, energy-efficient hot water system from Solahart is a
smart decision for your hip pocket and the environment.
And right now, thanks to the NSW Government's Energy Savings Scheme (ESS), it's an even smarter decision as it provides a financial incentive in the form of Energy Saving Certificates (ESCs) to install an energy-efficient appliance in NSW households and businesses.
Combining the new ESC financial incentive with the existing Australian Government Small-Scale Technology Certificates (STCs)(1) helps you reduce the upfront purchase price of a top-tier solar water heater or a heat pump from Solahart.

But that's just the start of the savings. For example, if you're upgrading an electric water heater to either a solar water heater or a heat pump, you could reduce your ongoing hot water energy consumption by up to 65%*, which is great news for you – and the planet.
Generous incentives for Solar Hot Water and Heat Pumps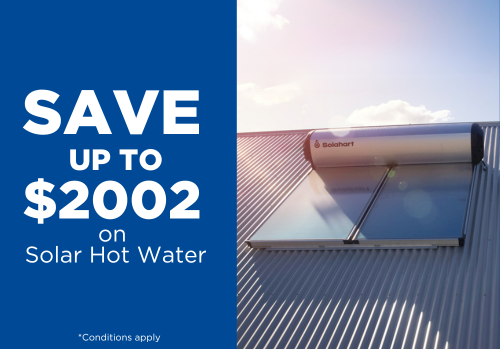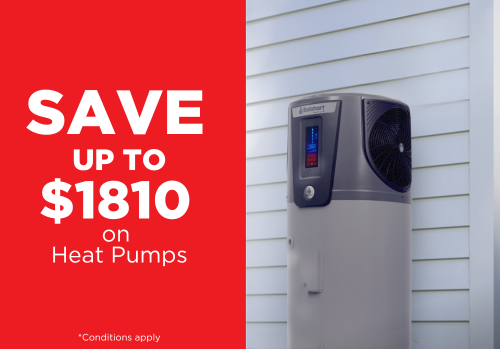 See how much you could save!

The table indicates how much you could save on three of our most popular hot water systems by combining the existing STC and the new ESC incentives.
These figures only apply when you upgrade from an electric water heater in Zone 3 Metro areas of NSW and are subject to change. The figures will change if the installation is in a Regional area, if replacing a gas water heater, or if the value of an STC or ESC changes.
 

Heat Pump
Water Heater(3)
(270HAV)

Roof-mounted
Solar Hot Water(3)
(302L)

Split System 
Solar Hot Water(3)
(272MLV)

STC Incentive(1)

 $864
 $792
 $828

ESC Incentive(2)

 $946
 $1210
 $1210

Total Incentive

 $1810
 $2002
 $2038
(1)  Solar water heaters and heat pumps are great for the environment, and the Australian Government Renewable Energy Target scheme provides a mechanism that offers a generous incentive to help you make the switch. The incentive comes in the form of Small-Scale Technology Certificates (STCs) that can be traded and sold on the open market or can be used as an upfront discount to reduce the purchase price of your new system. The number of certificates that can be created per system is based on its geographical location (zone) and varies with the type, size and model of the system installed. The value of an STC is not fixed and varies depending on market factors. Currently, each certificate is worth $36.
(2) Like STCs, ESCs have a variable market value and are subject to change. Their value can also be used to offer a discount on the purchase of a solar or heat pump water heater. Currently, each certificate is worth $22. The ESCs are only available in NSW.
(3) What is not covered under this program
The replacement of an electric water heater with a solar (gas boosted) water heater, as the NSW ESS does not incentivise new gas connections. 

Installations of new solar water heaters or heat pump water heaters in new buildings or where there is no existing electric or gas hot water system.

The replacement of an existing solar water heater or heat pump water heater.

Any installation undertaken to comply with any mandatory legal requirement imposed through a statutory or regulatory instrument of any jurisdiction, including, but not limited to, compliance with BCA and BASIX-affected development requirements, except for alterations, enlargements or extensions of a BASIX-affected development and a water heater is being replaced.
* Energy savings of up to 65% shown are based on Australian Government-approved TRNSYS simulation modelling of a Solahart 302L and using a medium load in Zone 3 and apply when replacing an electric water heater. Any savings will vary depending upon your location, type of Solahart system installed, orientation and inclination of the solar collectors, type of water heater being replaced, hot water consumption and fuel tariff. Maximum financial savings off your hot water bill are achievable when replacing an electric water heater on a continuous tariff.